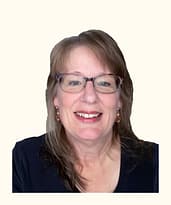 Hello from the Sunshine Coast of British Columbia, Canada!
I enjoy creating surface designs from my drawing and painting. My inspiration comes from the natural world around me – wildflowers, trees, leaves, moss, mushrooms, the ocean, forests, lakes and beaches. And don't forget the weather! The sunshine, the rain and sometimes a good white blanket of snow can change the look of things so you can see them in a whole new light.
I learned to sew, knit and crochet when I was about 10 years old. I pestered my mother to teach me because I wanted to learn it all so bad. Forget waiting for Home Economics in high school. Did I mention I get impatient?
Throughout my life I have created things from patterns or without them once I learned how it worked. I always wished I could be an artist, that I could draw like a photograph and paint botanicals that were frame worthy. It wasn't until I went through a divorce, moved out of the city, bought a print shop and my own townhouse in my 40's that I discovered I could draw after all. With my daughter grown and time on my hands I found if I just sat still long enough to notice the detail and take the time to draw what I saw, I could do it. Okay, I'm not a Van Gogh or de Vinci, but I try. After losing so much and beginning again, art ignited a passion in me. I pursue it relentlessly with everything within me.
The print shop needed stock photographs for my marketing efforts so I invested in a digital camera and that was so much fun I kept doing it for myself too, not just the shop. I took road trips to Tulip and Lavender Festivals as well as locally on any given sunny day and photographed to my heart's content. I rented a car from Phoenix and road tripped a circle around the state and took in painted deserts, canyons and Monument Valley. It was a good thing I was alone that trip. I'm pretty sure I would've annoyed the heck out of anyone else, always stopping here and there to get landscape shots! I could imagine my daughter groaning, "can we go now?" with her earbuds on and not the least bit interested in the way that red earth road twisted off into the sagebrush. But I was enthralled!
My eye for detail has always been like that. Can't find something? Just ask me. Case in point, a friend was golfing while I watched on the sidelines. The ball went off into the woods. Oops. We have pretty thick underbrush here, so good luck finding it. Three of us searched through the salal, oregon grape and huckleberry bushes for quite some time. We were just about to give up, when it was me who finally spied it. Just a tinge of something not looking right. Is that it? Yes!
That eye for detail keeps me employed as a bookkeeper now. I left office management and the accounting world when I moved from the city and bought the print shop. After 16 years of a great income, no one interested in buying me out (although I tried for 5 years) and thinking I did not want to do this into retirement, I called up the auction house and they took it all away. It was time. I didn't even shed a tear when the doors were closed and locked and the store empty. I just gave in the key and went home to finish renovating my house. Yes, I miss it sometimes, but not really. One cannot possibly be stuck in one place doing repetitive tasks for a very long time and filling your idle hours with fabric designs.
That summer I began work on a rental suite in the lower level of my home. The main things were in place and finished but it needed a bathroom refresh, a new kitchen and some electrical and plumbing work that I contracted out. I repainted walls and ceilings and installed cork tile on the bedroom ceilings to help with noise from upstairs. I replaced and updated all the door hinges and knobs. I designed, put together and installed custom closets in the bedrooms. I designed a bathroom vanity and had it replaced with new sinks and taps, also new toilet and shower head. I installed a shower rod, drilling through tile with a knot in my stomach if I cracked the tile because I was tired of those tension ones falling down. I designed and installed a new kitchen: cabinets, countertop, backsplash, and tons of wood trim. I had to re-frame the doorway so the frig would fit through it. After a million little details I couldn't have imagined, it was finally rented. It only took a year! That's my sarcasm. There were many days I did not want to go downstairs to work on it, but I kept on, believing whatever obstacles I came across (and there were many – every day! – not the least of which being my lack of arm strength) I had the wherewithal to figure them out. All the while making fabric designs when I was too physically tired from renovating to do anymore.
So here I am, continuing my surface design creativity. I'm always excited to upload new designs to my Spoonflower shop so they can be made into fabrics and wallpaper. Please visit, it's so much fun, and if you make a purchase, please know I am grateful for your support. Keep shopping! Maybe one day I can quit crunching tiny numbers and work full time creating these lovely things for you. Feel free to email me with your thoughts and suggestions, I'd love to hear from you and will definitely respond pretty quick. You can also email with media or licensing queries.