Hello and welcome to my studio. Have a look around at my fabric designs, photography, writing and sewing/quilting projects. I talk more about these in my blog posts.
Visit the Store for a selection of graphic posters and photographs I print to order in the studio. Offerings will change from time to time so check back.
Patterned designs are available on fabrics, wallpapers, home decor, clothing and accessories at the online shops shown below.
Please contact me directly for licensing and inquiries under Legal and Media.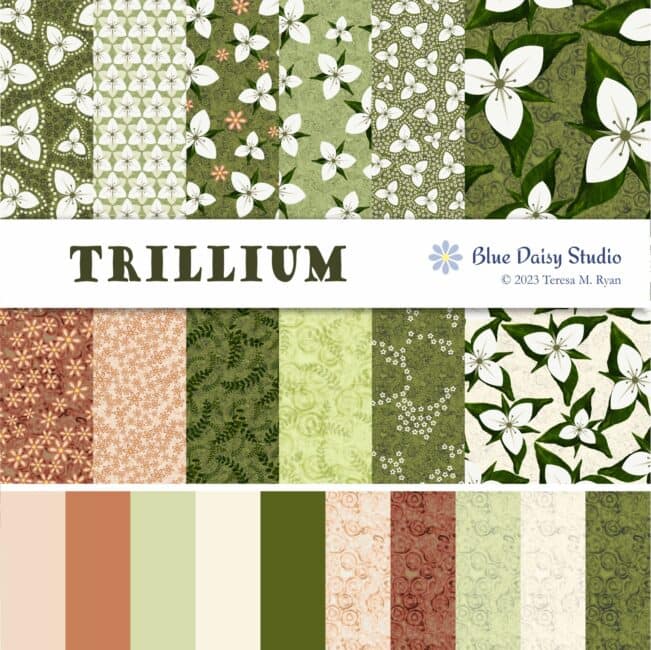 All my patterns are available on a great selection of fabrics and wallpapers at Spoonflower:
Also, if you're on the Fabrics page, all the Collections are linked to the Spoonflower page for that particular collection. Just click the image and it'll take you there.
On Spoonflower you can order my designs on cottons, linens, canvas, jerseys, gauze, velvet, minky or polar fleece. Designs are also available on 3 different wallpapers.
Whether you are sewing clothing, home decor, totebags or something else, they'll have the perfect fabric for your next project. If wallpaper is your thing, they have that too. If you prefer ready-made, there are decorator pillows, table linens, bedding and shower curtains available with your chosen design.
Fabrics and wallpapers are printed after you order so there is no wastage. It's a convenient and cost effective way to get custom fabric and good for the environment too! I receive commissions from your orders and I thank you in advance for your support.
Some are art pieces, some are repeat patterns, on phone cases, stationery, wall art, socks, t-shirts, aprons, coffee mugs and lots more. Again, I receive a commission on purchases from my designs, so thank you in advance for your support.